Digital solutions incorporated in Human Resources (HR) processes are no stranger to companies. In fact, the Third Industrial Revolution (which some refer to as the digital revolution) in the 1980s had major effect on daily HR operations in companies across the globe. Pioneer companies that spearheaded digital change in HR processes were quick to tap on digital HR solutions to propel companies to greater heights.
The Fourth Industrial Revolution that was first announced in the World Economic Forum Annual Meeting 2016 introduced the innovative impact by Internet of Things and Artificial Intelligence. They then took charge of the change in HR processes landscape, HR heads in leading companies globally have adopted and embraced these changes, thus, pushing efficiency one notch further.
However, there are still companies that have lagged behind with the implementation of digital HR solutions. It can be due to various reasons from financial constraints to management red tapes. The trend of companies implementing digital solutions for HR processes - from daily operations to recruitment, training and even recognition, are increasing. More and more companies are adopting the latest trend to remain relevant in the market.
Download FREE eBook 10 Practices for HR Digitalisation Now.
Let's have a look at some of the best digital practices that have changed HR processes in a company.
Paperless power
It is no kidding that there are still a lot of HR department in local companies that have not implemented paperless in their daily operations which involves a huge stack of forms from benefit claims, leave applications, and other miscellaneous items that require a huge effort in tracking and organisation, let alone the time taken to process it.
An application form that needs inter-departmental approval would see one sheet of paper travels across building floors just to get necessary signatures. Bear in mind that HR departments in huge companies handle hundreds, if not thousands applications a day. These traditional processes will take a long time.
On a global scale, New Jersey (USA) based Archive Systems conducted a survey in 2015 and presented the results during the Society for Human Resource Management (SHRM) Annual conference that there were still 23 percent of HR departments who haven't gone paperless. The remaining HR professionals either claimed that they have either half paper and half digital, mostly digital or full digital.
For the 77% who did, this is considered one of the best practices that should be followed by companies who have not yet adopted it. No doubt, having e-paper or e-applications will further boost efficiency, save time and pave the way towards a greener future.
All 'bout that App
Everything is made easy with smart applications and HR processes are no different. The use of smart applications has simplified HR processes but it also changes how traditional HR works.
Deloitte had put a system on trial that tracks the time consultants spent with their clients, billable hours and compares them to their colleague. With the results are obtained, it drafts out constructive suggestions that could alter ineffective working styles before it is too late. Another application analyses user's voice and detects distress among them, which identifies problems when it comes to the employee's well being.
Smart applications detect quantitative data for HR personnel to monitor employees or its operations. On the other hand, employees can leverage on these applications to gauge their performances.
Automation in motion
Automation in HR processes eliminates countless manual labour and involved employees in HR processes. For example, employees who are applying for leave or filed for benefits claims that worked for an internal digital platform ensured that their actions adhere to labour law and company policies. Without this, HR personnels are forced to attend to each and every queries or errors that surface.
It minimise errors, but most importantly, it simplifies the approval granting process. It resembles a logic gate where it acts on one specific command and does not rely on HR personnel through all these processes.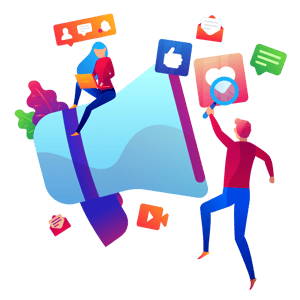 Recruiting through social media
Recruiting has transformed with the emergence of social media. It helps with quick identification of relevant skills that match the job description described in a vacancy. Moreover, it taps into unexplored talent pool such as passive job seekers to source for talent.
Talentnow mentioned in one of its articles that 80% of employers said social recruiting helped them find passive candidates while 70% recruiters said they had successfully hire with social media. With 89% of the companies planning to recruit candidates through social media, the trend is likely to continue in the future.
Real deal with VR
Nothing is as good as a teacher than real-life experiences. HR departments are pushing towards creating real life scenarios using Virtual Reality VR simulations to help employees in their training. It is difficult to grasp how the actual scenario will turn out just by verbal explanation. So, by collected data it is being transformed into simulations to help employees fully understand a certain scenario that happen in a company.
For example, Walmart utilises VR technology to prepare employees in dealing with Black Friday sale frenzies. Simulations using past experiences and data will showcase how a crowd reacts to products on sale, gauging customer traffic in the store as well as how to respond to confrontations and crowd management.
With this, new employees get first hand account of what it is like dealing with the real scenario without actual experience in real life.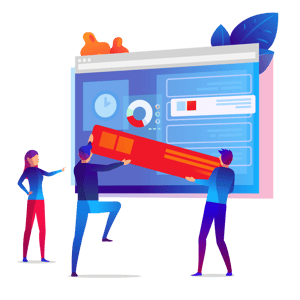 Play at work
Application of game dynamics in recruitment and employee's development has benefited the company by motivating and engaging employees in their daily responsibility. It also applies in rewards and recognition where mini-goals and achievements can play a vital role in giving employees short term targets to achieve.
Several local companies have incorporated game dynamics and its techniques, which involves peer competition, real time feedback and rewards. For example, broadcasting television network Astro rewards employees who took minimal amount of sick leave with their in-house point rewards that can be used for buying gadgets or travel expenses.
Such short-term goals enable employees to work towards these goals for personal satisfaction by riding away bad practices like taking medical leave without fully being sick. It also translates to efficiency at work and personal gratification towards the job.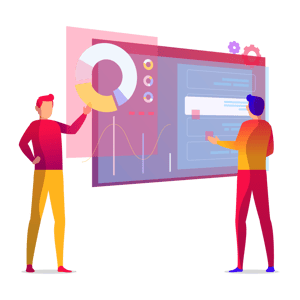 Understanding your employee
The ideal case of talent management is matching a company's demands with the employees needs as well as to maximise one's strength while correcting weaknesses. So, understanding an employees' behaviour and work culture through people analytics is crucial to allow a company to understand their employees better.
To improve employee performance, Deloitte tracks travel data, billing hours and other performances to help employee improve their levels of energy and wellness as well as their performance at work. It enables instant feedback to employees to buck up areas that need attention and for the HR to determine whether an employee is suitable for the job.
Borderless training
Conducting training for new recruits in International group of companies that reside in different countries can be a hassle without a centralised module. A cloud based system that stores up important training modules can be shared by an open, virtual space.
This benefits international companies where employees no longer need to be physically present on site to participate in training. Readable and audio materials are available through a sharing platform that is made available within the HR department of a group of companies.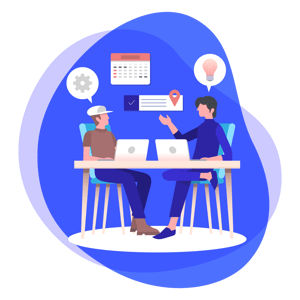 Shared platforms
HR departments work with different companies in their daily processes. Having a shared external platform using a cloud based system that combines automation and flexibility with other businesses helps reduce HR workload.
For example, hospitals and clinics use a shared platform to directly input patient's data for medical claims. The seamless connectivity and accessibility eliminates the need for HR personnel to manually liaise with healthcare providers in sorting out medical benefits for staff. Healthcare providers can also bill the company accordingly.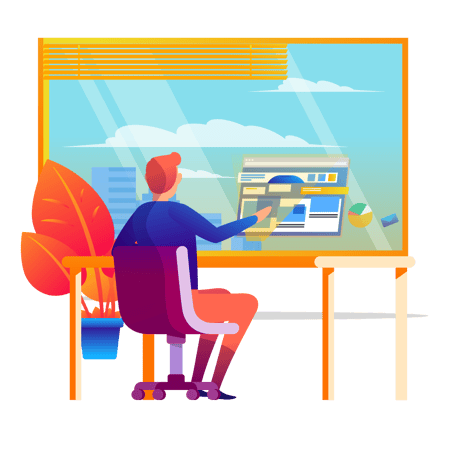 The E-culture
Lastly, the use digital platforms in different HR processes has bred a new set of culture that is more relevant to the growing working population of millennials. With baby boomers and Gen X reaching retirement stage or retiring early, company staffs will mostly consist of millennial.
Evidently, a survey showed that in 2016, a total of 75.4 million millennial were recorded in the workforce, surpassing 74.9 million baby boomers (aged 51 - 69) in the United States.
This group of young and passionate adults, who grew with the advancement of technology in this digital age, understand the convenience technology brings and showed reliance on it.
Youngsters appeal to a technologically-equipped working environment and this make them feel as though they better belong in the company.
Conclusion
The adaptation of these digital solutions have transformed HR processes into a new landscape. Companies will be left out if one does not implement some of the latest and most innovative practices mentioned above. Is your company aware of the latest HR Digitalisation practices?
Download FREE eBook 10 Practices for HR Digitalisation Now.