Human Resources (HR) has gone through drastic changes to cope with the advancement of HR tools in the industry. Companies are quick to adopt some of the latest and efficiency-proven innovation to stay ahead of the market as well as to cater for the increasing demands of employees that have seemed to change over the years.
The latter was evident with a shift of demographics in labour force with more and more baby boomers stepping into retirement while the population of millennials has also surreptitiously surpassed Generation X. A survey showed that in 2016, a total of 75.4 million millennials were recorded in the workforce, surpassing 74.9 million baby boomers (aged 51 - 69) in the United States.
These young and passionate employees have different mindsets and needs that were developed with the digital age in this era. Constant reliance on technology in their work and daily lives as well as the specific gratification they wish to gain from their career will affect the processes of Human Resources, where the course of talent management has evolved to meet the needs of young employees.
Download The Future of HR eBook to learn about the direction and focus of HR development in the near future now.
Here are some of the changes in HR that you might have already see in the near future!
Everything Digital
Traditional HR processes are slowly phasing out with the implementation of digital automation. Mundane task such as filling and keying in forms will soon be eliminated through digitalisation of HR process. Some have already jumped into the bandwagon by incorporating digital convenience and automation to replace simple tasks like benefit claims, leave applications and even handing in resignation letters, which can be done through in-house web portals.
Aside from convenience, digitalisation of HR process and making it into smart application brings dynamic experience to users where they can access it anywhere, anytime they want. These HR information systems that use cloud-based technology, have allowed users to gain access from their smartphones, thus eliminating the need to be physically in the office to do any processes involving HR including taking leave, filing claims, etc.
Companies that fail to leverage on digital convenience are not only losing out in effective governance and organisation of HR processes but also in reducing company expenses. Understanding the convenience of HR digitalisation is the first step towards better efficiency in daily operations. Conglomerate HRs head should take action immediately and incorporate any effective digital solution that is specific to the company's needs. Automation eliminates the need for HR personnel to work on operations that can be easily replaced by digital automation or even, Artificial Intelligence (AI) powered tools.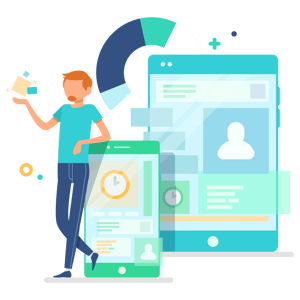 The Android Touch
Siri has given phone users social and entertainment value. In a more serious note, the emergence of AI chatbot has replaced HR personnel as a front desk person in answering simple questions for employees with pre-programmed knowledge of company policies.
Research firm IDC predicted that AI related services and functions will surge from USD 8 billion this year to USD 47 bil by 2020. Leading industry analyst Josh Bersin said in an article, "HR will leverage on data and harness the power of Artificial Intelligence (AI), predictive analytics and behavior economics. Our research showed that 70% companies are investing heavily in People Analytics while 40% believe AI will become significant in workforce impact."
Several AI-generated system are already in place. For example, OCBC Singapore "HR In Your Pocket" featured an AI-powered chatbot to give helpful and personalised information. Old-fashioned frequently asked questions (FAQ) has required users to skim through the entire list to find a specific answer, that chatbot can easily identify in seconds, thus saving time. As it involves thorough, lengthy and detailed HR items, it is best to seek help from the "android".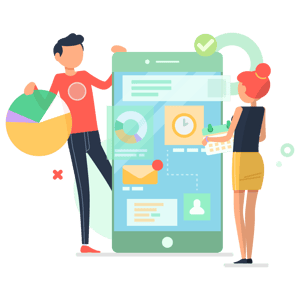 Understanding human behavior through numbers
With statistics generated from data mining and even AI system from HR digital tools, it can further predict the existing position of a company and the direction it is heading. Information is the key to understanding one company's economics and their greatest asset, their employees, in driving the company forward.
Such analytic is vital in all HR processes. In the recruitment process for example, analytic provides an understanding into a company culture that attract like-minded individual for the right position. This data can be further explored into employees' performances, benefits and even talent retention.
Wearing different hats
The challenges in managing millennials differ from handling baby boomer employees as they seek different gratification from work. Millennials have shown that they prefer new experiences after holding a specific position for a period of time.
In fact, The Future Workplace Forecast surveyed 2,147 global HR heads and hiring managers and showed enabling new roles for new experience-seeking employees would benefit the company. HR heads believed it can increase increase employee engagement (49%), improve employee productivity (39%), and improve employee teamwork (39%) in the US.
Workplace culture also change over the year where more and more employees prefer working remotely while there is a surge in diversity in employment such as freelancers and part-timers. HRs will have to have to adjust employees performances from a different perspective to be more result-oriented rather than accounting for time spent in the office.
All in all, HR is repacking what companies consider a compelling and unique employee experience, investing in the overall environment of the workplace. The Active Job Seeker Dilemma Study showed that 83% of HR top management agreed that the employee experience could drive organisational success. They are investing more in training, improving work spaces and giving more rewards.
As such, new roles in HR will also surface with the incorporation of digital advancement in HR tools. These new roles will work with digital tools. For example, inputting raw data for employee analysis and concluding a certain statistic that it provides so that companies can act according to the data. Coupled with the accuracy of digital analytics and the wit of tech-savvy HR personnel, more data could be used to drive results.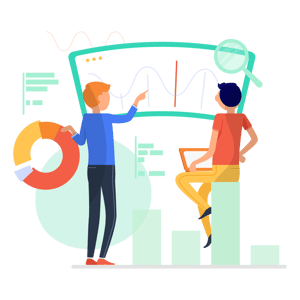 Smaller but more efficient HR
With more tasks being automated, companies will see the downsizing of HR as what used to be manual task will be replaced with pre-programmed coding in HR functions. There are also increasing participation from employees in HR processes which leads to a smaller team of HR personnel.
For transaction-heavy HR processes, companies often outsource to other HR specialists. Conglomerates have started venturing into HR business so as to set up their own sister company, offering shared services. Such practices kill two birds with one stone, whereby companies have a firmer grasp on HR functions as well as another source of revenue for the company.
Investing in rewards
The days of rewarding employees based on the amount of work done is long gone. Companies also needs a return of investment and started rewarding employees based on the quality of work that creates positive impact for the companies.
Rahul Chawla, Aon Hewitt Malaysia practice leader for talent, rewards and performance, said companies have started to see the "high skill high pay" concept where employees will be rewarded through innovative means beyond based salary.
In the meantime, health and wellness benefit remains one of the core benefits that a lot of companies view it at utmost important. Heartmath.com reported that more than three-quarters of employees who say they have good healthcare benefits also report high job satisfaction, and 71 percent of those workers are loyal to their employers. Some companies even invest in employee and their family's wellness by allocating a huge sum of funds for medical treatment.
However, this must come hand in hand with seamless automation between clinics, hospitals and HR department to minimise paperwork, which often make claims very difficult. This will indirectly affect employees satisfaction on one's company health benefits.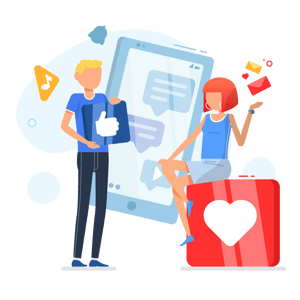 For a greener future
Generally, as industries gear towards a greener and sustainable world, Green Human Resource Management (GHRM) can be a thing in the future where environmental and sustainability are taken into consideration across all HR processes including recruitment, training, benefits and compensation, as well as rewards and recognition.
Asian Institute of Finance (AIF) started a new study on Green Human Resource Management (GHRM) and found that 90% of respondents perceived GHRM as being important but only (26%) of HR practitioners felt that their organisations are ready for GHRM.
As Lao Tzu once said, the journey of a thousand miles begins with one step. Gearing for a greener future might be an arduous task but companies should take baby steps to achieve such goals. Going paperless is one of them. Companies should replace paperwork with digital forms as a start, before going forward with bigger and more environmentally friendly projects.
Conclusion
These are some of the mere examples that most HR are moving into for more efficient processes and these companies will also be leading in the future. Has your company started adopting some of the latest innovation to boost efficiency in daily operations and repackaging a digital experience for employees dealing with HR issues?
Download this eBook The Future of HR now.