Most companies are losing out for not using data generated through HR analytics in HR processes, here's how not to lose out.
Nothing tells more than well-researched data when it comes to explaining scenarios relating to Human Resources HR Trends and Statistic. HR analytics that produce this information through detailed studies, surveys or even experiential testing give the HR department a broader and more accurate view on the company's health in its existing talent pool.
The term "Data is king" clearly illustrates the importance of analytics to draw a clearer picture and predict the needs of a company. As HR processes often involve dealing with talents, a qualitative approach is commonly used in defining data from the information gained. However, a company's top management board whose job is to ensure profitable returns need proof that each approach to talent management would generate a certain degree of returns on investment.
This is where HR analytics come in, showing qualitative overviews of a company's situation. HR analytics further transform traditional HR into a more innovative and informative approach through all its processes, which involves recruitment, training, learning, as well as rewards and recognition.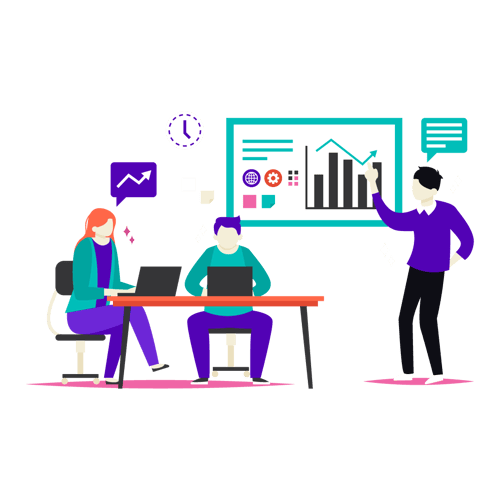 Data gathering through analytics has become a big part of digital HR processes. It paints a real-time situation of the company so that the company's management can act on it timely. Analytics go hand in hand all the HR process, and it even helps companies make a better decision.
HR Exchange Network published an article, highlighting the three differences of HR analytic - Descriptive Analytics, Predictive Analytics and Prescriptive Analytics. Descriptive Analytics project current happenings, Predictive Analytics forecast the worst-case scenarios while Prescriptive Analytics help in making the right decision to tackle the problem.
Understanding the mechanics of analytics help companies to better prepare in braving the storm and it could be easily incorporated in all levels of HR processes. It gives HR department a comprehensive data-driven decision-making process to manage talent and boost a company's ROI.
Download Free eBook on How Companies Stay Competitive with HR Analytic now.
Has your company started using such methods to run all these HR processes? If not, here's how.
Finding the perfect candidate with HR Analytic
One of the most significant expenses in a company is perhaps paying for their employees' salary and benefits. However, how many companies have an existing pool of talent that was tailor-made for the job available?
Oftentimes, companies are either being "overweight" with ability, not getting enough employees to run the show or not getting the right talent for its daily operations.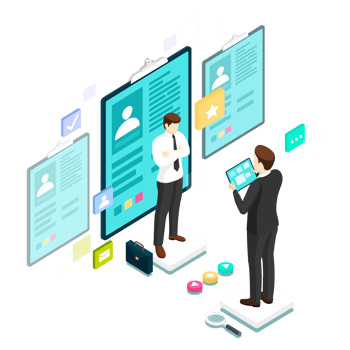 HR analytics help the HR department to narrow down the right amount of suitable candidates for the job. For example, an expanding technology company might need to project the number of new hires required to lead specific projects.
Company head of departments might suggest the number of employees needed but HR analytics gives a better overview of the numbers of employees and the right candidates with relevant competencies.
It also helps in preparing talent pipeline for the company. Should any employees vacate a position, HR has to ensure that there is a pool of existing employees to fill the gap.
These are all related at the beginning of the process, which is recruitment. When a large demand comes in from companies to seek talent, companies mobilise online recruitment or conduct recruitment through social media for efficient and fast results.
HR analytics merely became a stepping stone that gives HR the number of new hires with specific skills and drives HR to recruit candidates online, which is becoming a norm in today's world.
Being healthy at work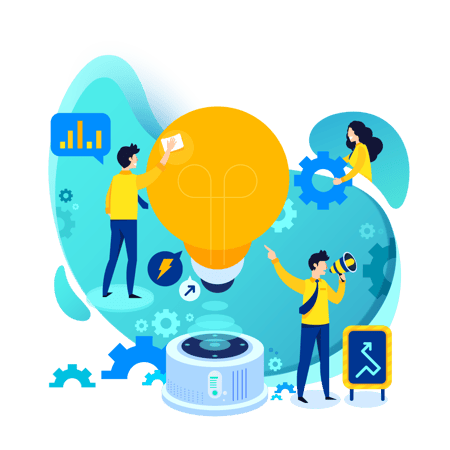 Employee wellness dictates how an employee performs in a company, be it physical, mental or emotional wellness. An attractive medical and wellness benefit programme attracts talent to the company as they know the expenses for their well-being are being taken care of. It also shows the company values its employees.
Understanding the risk involved in one particular company and analysing existing employees patterns and needs in wellness enables the company to draft out a suitable wellness plan for all.
With digital HR providing a platform to link clinics or hospitals to the company's database, the company can also track how employees manage their health, keeping a record to prevent employees from abusing it and gauge user experience through the process.
General analytics without divulging into personal details of the employees give an overview of the entire wellness programme and how well it helps the employees.
For example, office-bound employees that face computer screens for long hours are more prone to eye diseases, and prevention tests can be introduced to address the problem.
Workplace ergonomics and tips to destress can be sent to employees emails in a monthly newsletter, but most importantly, the feedback from employees in using HR and hospitals shared platform can help improve the system.
Keeping tab of performance
It is the time of the month for the key performance index (KPI) review, and most employers could only gauge the performance of his or her subordinates through daily supervision and based on the targets achieved. However, this could be subject to favouritism that clouds their judgement, and may lead to some employees believing that they are under-compensated or under-appreciated.
HR analytics, on the other hand, creates accurate statistics generated from machines that are free from preferences and prejudice, in which each employee is judged solely by the results produced at work. Recommendations to improve current working styles, disciplines and productivity can also be highlighted to employees to improve on.
For some companies, the entire KPI review system can even be done online to speed up the processes and avoid confrontation, which often backfires existing superior-subordinate relationship. At the same time, employers can also provide weekly feedbacks to employees for their growth.
Appreciation for growth and education
Building relevant competencies on loyal employees increase the marketability of the employees as well as enhances job proficiency and efficiency. Identifying what is lacking in employees' skills through HR analytics and enabling them through the right training helps them in their work and hopefully, the gratification they gain in the workplace, which will later translate to job satisfaction.
Companies that invest in talent development pushed their growth further and boosted the company's retention rate. CEO of Infrastructure Dan Pickett said in an article that employee development and education is considered a "talent retention arsenal" as it can help them feel valued, important to and invested in the company.
Implementation of HR analytics
Of course, there are different aspects and features of HR analytics, but not all of them are useful to a company. HR Technologists have highlighted in an article that it is up to the company to decide what are some of the features that will benefit the company. This includes integrated and embedded analytics, business intelligence, engagement analytics, visual analytics, third-party integration, employee database as well as performance metrics.
Identifying the needs of the company while implementing it is crucial so that the said company would not spend extra in adopting the wrong features. No matter how it is, it will bring drastic transformation to digital HR.
Conclusion
In the world of data and numbers, HR analytics is the key to understanding the overview of the company.
Have you adopted any HR analytics in your company? Download Free eBook on How Companies Stay Competitive with HR Analytic now.