What are Employee Benefits?
The term "Employee Benefits" is the arrangement of advantage or rewards from employers who are at the top level to employees who are at the middle and/or lower level of organization.
Employee benefits are perks given to employees other than their salary package either direct or indirect. In other words, we can say that employees that are paid a monthly get benefits.
Benefits can be paid, non-paid or others. For every position the benefits being offered are different which is also affected if you are a full-time or part-time employee.
Similarly, some employee benefits are mandatory by law and some vary from firm to firm or industry to industry. Employees in organizations can also be retained by giving them different/more employee benefits.
Employee benefits play a pivotal role during hiring as they help in attracting employees. Benefits that majority of employees prefer but are not limited to are medical and dental coverage, time off from work, retirement plans and help from the company during times of crises.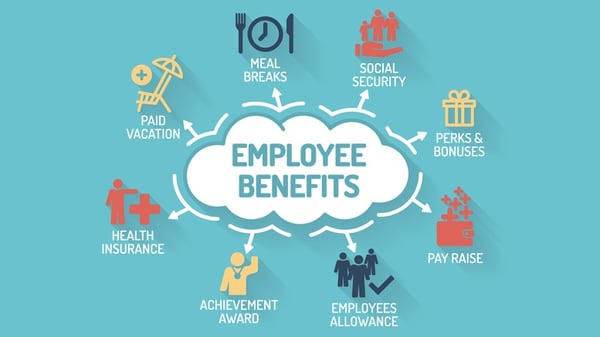 Furthermore, benefits play a pivotal role in inspiring employees and may comprise of a superior pay in a higher position, a better/own office and or a car provided by the company.
Similarly, part time employees and full time employees have different benefits in an organization because full time employees are considered to be an integral part of the company, not easily replaceable and more trustworthy.
But with all this, companies also give different packages to part time employees to motivate & encourage them. In this way, they will not feel lower among other employees.
Why do you need employee benefits in your life?
When designed, implemented and managed correctly, employee benefits enable you to support your employees while engaging them in your company values. Your employee benefits package provides employees with increased economic security and helps them feel individually valued by your company.
In turn, employee benefits create advantages for your business as well. Ultimately, you will profit by investing in your employee benefits.
In other words, we can also say that providing your employees with benefits in every possible way is always equal to benefiting the entire organization because employees are working for the company.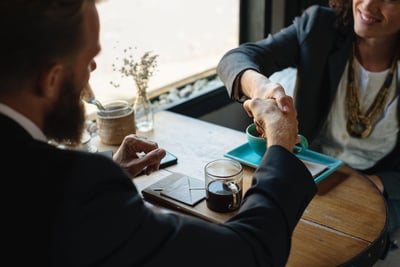 Benefits are better matched with their individual needs. Employers can use benefits as a competitive advantage in recruiting and reducing retention of employees by offering them those benefits. But on the other hand, employers can also use benefits to maximize the psychological value of their benefits program by paying only for highly desired benefits.
Examples with results
In every company, conflicts arise with or among employees resulting in them not being able to work together. Every employee wants to be at top in the mind of their manager but with the passage of time, their energy gets low and they start working slowly.
We can take the example of an employee who starts coming late to work after working at the particular company for a year. The company decides to motivate & encourage him by giving him different benefits like casual leaves or a company trip. They can also start some motivational activity in the organization where different rewards are given to employees. In this way, they can retain employees in their company and employees will remain loyal to the company. This will also lead to efficiency in work and job satisfaction on both sides for both employer and employee.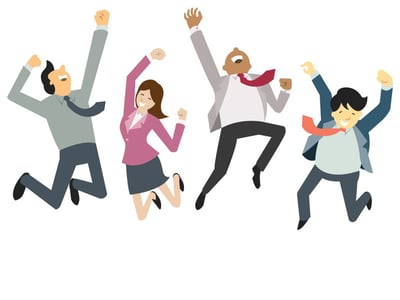 "If I had nine hours to chop down a tree, I'd spend the first six sharpening my axe"­__ Abraham Lincoln
Motivation is of two types. One is intrinsic motivation – this refers to motivation where internal factors are involved such as: personal satisfaction, pleasure to do right things, and so on, it originates from the connection that is directly between the individual and the task performed.
Other is extrinsic motivation – this refers to motivation where external factors are involved such as: higher salary, allowances, bonuses, etc. It is derived from the individual contact with the external environment of the task.
Statistics
Here are the perks for all employees that weighed most comprehensively when deciding to accept a job offer:
Health benefits: 45%

Vacation/PTO: 38%

Retirement, or pension plan: 37%

Additional extra perks (gym, flexible work schedules): 26%

Paid parental leave: 20%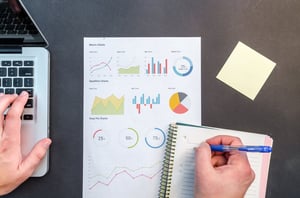 42% of businesses record that their ability to recruit has been increased thanks to having a pension scheme (CBI)
23% of full-time employees do not have any benefits from their companies (Clutch)
52% of employees reported that they are not happy with their benefits and want more benefits than they already have (Clutch)
14% of employees want different benefits altogether (Clutch)
32% of employees reported that they feel neutral about, or are not satisfied with the advantages they receive (Clutch)
47% of employees want to receive rewards spontaneously (Xexec)
42% of full-time employees have no employee benefits in any form (Clutch)
53% of the people who do have employee incentives say that those perks provide them with an improved quality of life (Clutch)
66% employees who receive additional bonuses are fulfilled with them (Clutch)
5 w's


It is beneficial to give different employee benefits to employees like provident funds, insurance, food, transport, leaves, commissions, and medical also.
As benefits are above their salary package and employees need benefits to boost their motivational level.
Which type gives more outcomes?
Legally required benefits:

Social security (retiree, disabled workers & surviving dependents).

Unemployment compensation (terminated employees).

Workers compensation (work-related accidents or illness).

Family and medical leave (take unpaid leave up to 12 weeks for family and medical reasons).

Voluntary benefits:

Health insurance

Service side of benefits

Retirement benefits

Survival benefits

Paid time off from work
Challenges faced by companies
Increase in cost

Any change in benefit
Every company just like an individual faces challenges and risks in life. It depends on a person that how they will perceive it and cope up with it. As it is said:
"We don't grow when things are easy. We grow when there are challenges."
Cost is the biggest factor when it comes to risk and challenge. The cost will always be higher for the employer if something benefits the employee more than the employer.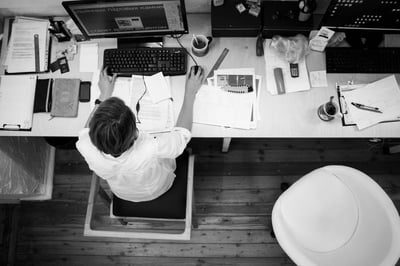 "Don't watch the clock. Do what it does, keep going."­­­__ Sam levenson
Pros and cons
| | |
| --- | --- |
| Pros | Cons |
| Motivation | Affects morale |
| Legality | Costing |
| Productivity | |
| Loyalty | |
| Retained | |
| Encouraged | |
| Efficiency | |
There is always a positive and negative side for everything. And as it is said an excess of everything is bad. Similarly, employee benefits also have both impacts on employees. It depends on employees in regards to how they will perceive a given benefit. If an employee is not given benefits then employees will not perform as well, which means output will not be good. As a result productivity will be lower and employees will basically be just tagging alone for the free ride.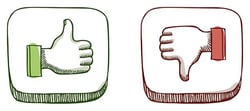 Conclusion
Employee benefits are important for the life of different people and also for their encouragement. Thus, it is vital for employers to cater for the physical, emotional and money health of staff. It's clear that there's an enormous distinction between the benefits that the employees believe that they're provided with, and the benefits that the employers say that they provide. Regular communication is integral part of any health and well being strategy therefore employees are attentive to the support that is accessible. In the end, we can also say that "The more the benefits the better the hard work and outcomes with increased productivity."
If you want to learn about developing an employee benefits communication plan or want to learn more about evaluating impact of employee benefits, then click on the relevant link.